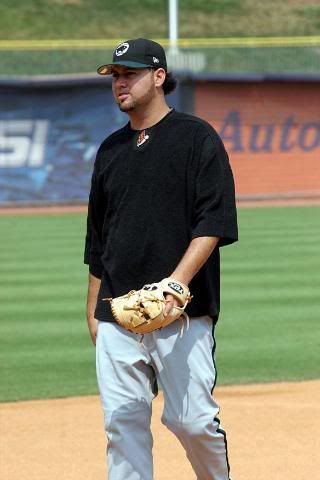 The Indian's 5th starter went a long way towards giving the fans in Cleveland a sense of trepidation in his last Spring start, giving up 13 hits and 10 runs in 2 2/3 innings, following up similar numbers in his prior start.
Lewis attributed a poor grip on the ball, due to lack of moisture in the air, to his poor start. There's not much to do but hope that was the case.
Also, struggling reliever Eddie Mujica was traded to the Padres, a team in dire need of pitching. Mujica has all the "stuff" you could want, but locating his pitches has been a struggle for him. Maybe a change of scenery, and guaranteed playing time at the major league level will help straighten him out. The Indians' pitching staff is crowded at botht the AAA and major league level, and it's hard to imagine how a guy like Eddie would have fit in.
The Indians will either recieve cash, or a player to be names. We will keep you posted as information on potential players comes to light.